The ideal that our office has always tried to maintain is special professionalism and dependability.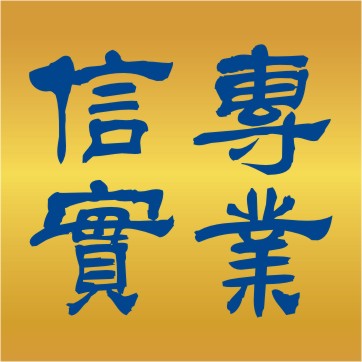 Established in 1997 and having a patent department, a trademark department, a foreign department, our office has been engaging in business regarding domestic and foreign patents and trademarks for customers. We have a main office in Taichung and several branch offices in Taipei and Kaohsiung.
Our office has profound practical experiences and capabilities about patent and trademark businesses, especially in the field of high technologies concerning machineries, electric and electronic appliances and equipment. Our customers are widely diversified in academics, industries, technological companies and corporations and stock companies. Our clerks treating patents and trademarks applications generally have more than 15 years' experience in practically dealing with descriptions, responses, and administrative lawsuits regarding to patents and trademarks of customers, and our clerks cannot get in contact with customers unless they are deemed to be qualified, Our clerks are not comparable in special knowledge and experience of managing, analyzing, protecting and defending techniques for a domestic application for patents and trademarks.
Our office is also engaged in businesses concerning intellectual property rights based on capability of special professionalism and dependability with an ideal and a goal for satisfying customers' need. Our office tries our utmost to be trusted by customers, with a teamwork possessing a high standard and a system for concentrating on quality and service so as to protect customers' rights and give complete, the most proper, the most sophisticated and the kindest service.
Head Office: 5F、6F, No. 53, Lane 906, Siangsin S. Rd., Nantun District,Taichung City, 408, Taiwan, R.O.C.
TEL:04-24722166
FAX:04-24721689
Taipei Office: 5F, No. 2, Tai-Shun Street, Da-An District, Taipei,10648, Taiwan, R.O.C
TEL:02-23628030
FAX:02-23628030
Kaohsiung Office: Rm. 1, 11F., No.185, Fuguo Rd., Zuoying Dist., Kaohsiung City 813, Taiwan, R.O.C.
TEL:07-5590618
FAX:07-5590619